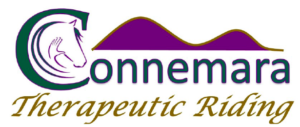 Connemara Therapeutic Riding (CTR) CLG provides a community-based Therapeutic Riding (TR) Service for children and adults with physical, sensory and intellectual disabilities in a remote rural setting in the West of Ireland while promoting the indigenous Connemara Pony as an ideal equine for this therapy. Having secured a long-term lease Connemara Therapeutic Riding is now creating a new purpose-built TR centre. We are now recruiting for a full-time Manager.
Job Title: Manager (CSP Funded) Full Time
Location: Ardagh, Clifden, Co. Galway.
Reporting to: The Board of Connemara Therapeutic Riding
Main Purpose:
Management of Connemara Therapeutic Riding CLG in accordance with best practices.
Job Description:
• Responsible for the successful management, income generation, and administration of Connemara Therapeutic Riding.
• Supervise and manage staff and volunteers providing supports with training, development and appraisals.
• Liaise with clients and their families/carers regarding agreed goals to be delivered through Therapeutic Riding sessions.
Ensure all relevant records of sessions and progress are maintained.
• Develop relationships with relevant services, schools and community organisations.
• Responsible for all aspects of Pony Management.
• Ensure compliance with all relevant legislation including Health and Safety Practices.
• Prepare financial statements and operational reports for Pobal and the board of CTR.
• Research, prepare, submit, and manage relevant funding applications.
Person Specification:
The person appointed to this role will ideally meet the following requirements:
• Have a strong disability awareness and understand the needs of individuals of varying abilities.
• Possess good business management skills and people management skills.
• Have relevant equine experience.
• Be a community-minded person.
• Have a willingness to learn and be committed to ongoing training.
• Work well as part of a team.
• Be able to work on own initiative.
Selection Process:
Candidates may be shortlisted. An interview process will then take place.
Conditions of Employment:
Hours: 39.00 hours per week – these hours will be discussed at a later stage. May involve weekend work.
Annual Leave:
Annual leave will be 20 working days exclusive of public holidays (pro rata).
Duration of contract:
One year initially which may be extended subject to performance and the continuation of Community Services Programme funding.
Salary:
The salary will be €32,000 per annum.
How To Apply:
Closing Date for Applications: Friday 11th December 2020. A CV and cover letter should be emailed to connemaratr@gmail.com or sent by post for the attention of The Chairperson, Connemara Therapeutic Riding CLG, Ellis Hall, Letterfrack, Co. Galway.
Please note: only candidates who submit the relevant application form in accordance with the deadline date as stated above will be processed. Only applications fulfilling the criteria as set down by Pobal https://www.pobal.ie/programmes/community-services-programme-csp/will be considered.